REPRINT
New International Livestock Research Institute (ILRI) study maps hotspots of human-animal infectious diseases and emerging disease outbreaks
Lisa Cain
A new study maps hotspots of human-animal infectious diseases and emerging disease outbreaks. The maps reveal animal-borne disease as a heavy burden for one billion of world's poor and new evidence on zoonotic emerging disease hotspots in the United States and western Europe.
The new global study mapping human-animal diseases like tuberculosis (TB) and Rift Valley fever finds that an 'unlucky' 13 zoonoses are responsible for 2.4 billion cases of human illness and 2.2 million deaths per year. The vast majority occur in low- and middle-income countries.
The study, which was conducted by the International Livestock Research Institute (ILRI), the Institute of Zoology (UK) and the Hanoi School of Public Health in Vietnam, maps poverty, livestock-keeping and the diseases humans get from animals, and presents a 'top 20′ list of geographical hotspots.
From cyst-causing tapeworms to avian flu, zoonoses present a major threat to human and animal health,' said Delia Grace, a veterinary epidemiologist and food safety expert with ILRI in Kenya and lead author of the study. 'Targeting the diseases in the hardest hit countries is crucial to protecting global health as well as to reducing severe levels of poverty and illness among the world's one billion poor livestock keepers.'
The study examined the likely impacts of livestock intensification and climate change on the 13 zoonotic diseases currently causing the greatest harm to the world's poor.
The report, Mapping of Poverty and Likely Zoonoses Hotspots, was developed with support from the United Kingdom's Department for International Development (DFID). The goal of the research was to identify areas where better control of zoonotic diseases would most benefit poor people. It also updates a map of emerging disease events published in the science journal Nature in 2008 by Jones et al.
Animal to human disease
About 60 percent of all human diseases and 75 percent of all emerging infectious diseases are zoonotic, according to the researchers. Most human infections with zoonoses come from livestock, including pigs, chickens, cattle, goats, sheep and camels.
Among the high-priority zoonoses studied here are 'endemic zoonoses', such as brucellosis, which cause the vast majority of illness and death in poor countries; 'epidemic zoonoses', which typically occur as outbreaks, such as anthrax and Rift Valley fever; and the relatively rare 'emerging zoonoses', such as bird flu, a few of which, like HIV/AIDS, spread to cause global cataclysms. While zoonoses can be transmitted to people by either wild or domesticated animals, most human infections are acquired from the world's 24 billion livestock, including pigs, poultry, cattle, goats, sheep and camels.
Poverty, zoonoses and markets

Today, 2.5 billion people live on less than USD2 per day. Nearly three-quarters of the rural poor and some one-third of the urban poor depend on livestock for their food, income, traction, manure or other services. Livestock provide poor households with up to half their income and between 6 and 35 per cent of their protein consumption. The loss of a single milking animal can be devastating to such households. Worse, of course, is the loss of a family member to zoonotic disease.
Despite the danger of zoonoses, the growing global demand for meat and milk products is a big opportunity for poor livestock keepers.
**************************************
Vaccines Backfire: Veterinary Vaccines Found to Combine Into New Infectious Viruses

ScienceDaily (July 12, 2012) — Research from the University of Melbourne has shown that two different vaccine viruses- used simultaneously to control the same condition in chickens- have combined to produce new infectious viruses, prompting early response from Australia's veterinary medicines regulator.

The vaccines were used to control infectious laryngotracheitis (ILT), an acute respiratory disease occurring in chickens worldwide. ILT can have up to 20% mortality rate in some flocks and has a significant economic and welfare impact in the poultry industry.

The research found that when two different ILT vaccine strains were used in the same populations, they combined into two new strains (a process known as recombination), resulting in disease outbreaks.
Neither the ILT virus or the new strains can be transmitted to humans or other animals, and do not pose a food safety risk.

The study was led by Dr Joanne Devlin, Professor Glenn Browning and Dr Sang-Won Lee and colleagues at the Asia-Pacific Centre for Animal Health at the University of Melbourne and NICTA's Victoria Research Laboratory and is published July 13, 2012] in the journal Science.

Dr. Devlin said the combining of live vaccine virus strains outside of the laboratory was previously thought to be highly unlikely, but this study shows that it is possible and has led to disease outbreaks in poultry flocks.
"We alerted the Australian Pesticide and Veterinary Medicines Authority (APVMA) to our findings and they are now working closely with our research team, vaccine registrants and the poultry industry to determine both short and long term regulatory actions," she said.
"Short-term measures include risk assessment of all live virus vaccines currently registered by the APVMA in regard to the risk of recombination and could include changes to product labels, which may result in restrictions on the use of two vaccines of different origins in the one animal population."
The ILT vaccines are 'live attenuated vaccines', which means that the virus has some disease-causing factors removed but the immune system still recognises the virus to defend against a real infection.
"Live vaccines are used throughout the world to control ILT in poultry. For over 40 years the vaccines used in Australia were derived from an Australian virus strain. But following a vaccine shortage another vaccine originating from Europe was registered in 2006 and rapidly became widely used," Dr Devlin said.
"Shortly after the introduction of the European strain of vaccine, two new strains of ILT virus were found to be responsible for most of the outbreaks of disease in New South Wales and Victoria. So we sought to examine the origin of these two new strains."
The team sequenced all of the genes (the genome) of the two vaccines used in Australia, and the two new outbreak strains of the virus. Following bioinformatic analysis on the resulting DNA sequence, in conjunction with Dr John Markham at NICTA's Victoria Research Laboratory, they found that the new disease-causing strains were combinations of the Australian and European origin vaccine strains.
"Comparisons of the vaccine strains and the new recombinant strains have shown that both the recombinant strains cause more severe disease, or replicate to a higher level than the parent vaccine strains that gave rise to them," Dr Lee said.
Professor Glenn Browning said recombination was a natural process that can occur when two viruses infect the same cell at the same time.
"While recombination has been recognised as a potential risk associated with live virus vaccines for many years, the likelihood of it happening in viruses like this in the field has been thought to be so low that it was considered to be very unlikely to lead to significant problems," he said.
"Our studies have shown that the risk of recombination between different vaccine strains in the field is significant as two different recombinant viruses arose within a year. We also demonstrated that the consequences of such recombination can be very severe, as the new viruses have been responsible for the deaths of thousands of Australian poultry."
"The study suggests that regulation of live attenuated vaccines for all species needs to take into account the real potential for vaccine viruses to combine. Measures such as those now being taken for the ILT vaccines will need to be implemented."
**************************************
Child diabetes levels higher in China than in U.S., study finds

A study led by researchers at the University of North Carolina at Chapel Hill found Chinese teenagers have a rate of diabetes nearly four times greater than their counterparts in the United States. The rise in the incidence of diabetes parallels increases in cardiovascular risk, researchers say, and is the result of a Chinese
population that is growing increasingly overweight.
The study led by Barry Popkin, Ph.D., W.R. Kenan Jr. Distinguished Professor of nutrition at UNC's Gillings School of Global Public Health, and Chinese researchers, used data from the China Health and Nutrition Survey (CHNS), the longest ongoing study of its kind in China. Between 1989 and 2011, the study followed more than 29,000 people in 300 communities throughout China, with surveys conducted in 1989, 1991, 1993, 1997, 2000, 2004, 2006, 2009 and 2011. The CHNS project was a joint undertaking by the University of North Carolina at Chapel Hill and the Chinese Center for Disease Control (CCDC) National Institute of Nutrition and Food Safety.
The findings appear online in Obesity Reviews (www.obesityreviews.net) Early View Section and will be published in the September issue (Obesity Reviews Volume 13, Issue 9, September 2012). Obesity Reviews is an official journal of the International Association for the Study of Obesity (IASO; http://www.iaso.org) China has experienced unprecedented economic growth in the past two decades, but the study finds that at the same time, China has seen equally dramatic changes in the weight, diets and physical activity levels of its people. UNC-CCDC researchers followed a randomly selected sample representing 56 percent of the Chinese population in 2009 and found large increases in overweight and cardiometabolic risk factors.

"What is unprecedented is the changes in diet, weight and cardiovascular risk for children age 7 and older," said Popkin. "These estimates highlight the huge burden that China's health care system is expected to face if nothing changes."
The UNC-CCDC team observed rates of diabetes of 1.9 percent and pre-diabetes levels of 14.9 percent in Chinese children age 7-17. Researchers noted that high levels of glycosylated hemoglobin (HbA1c) were found in the children's blood. HbA1c is a measure of the average plasma-glucose concentration over time.

"The findings suggest a very high burden of chronic disease risk starting at a young age, with 1.7 million Chinese children ages 7-18 having diabetes and another 27.7 million considered prediabetic," Popkin said. "In addition, more than one-third of children under age 18 had high levels of at least one cardiometabolic risk factor."
Comparing the Chinese data with data from the United States based on National Health and Nutrition Survey (NHANES) results, the authors found that diabetes and inflammation rates were higher in the Chinese pediatric population than in the U.S. pediatric population or in other Asian countries. Researchers found 1.9 percent of Chinese children age 12-18 had diabetes, compared to 0.5 percent of children in the U.S. The study also found great disparity with respect to inflammation, a key cardiovascular risk factor; 12.1 percent of Chinese adolescents showed a high inflammation risk, compared to 8.5 percent of adolescents in the U.S.

"The number of individuals with high levels of at least one cardiovascular risk factor increased to 85 percent in individuals age 40 and older," said Penny Gordon-Larsen, Ph.D., professor of nutrition in UNC's Gillings School of Global Public Health. "Of even greater concern is the fact that we see these high levels of risk in individuals living across the entire country – in rural and urban, as well as high and low-income areas. So the impending health care costs and implications are immense."
These results reinforce earlier research by the authors that found higher levels of obesity emerging in the past decade among the poor and those living in rural areas of China.
The new study is titled "The expanding burden of cardiometabolic risk in China: the China Health and Nutrition Survey."
Research assistant professor of nutrition Shufa Du, Ph.D. and professor of nutrition Linda Adair, Ph.D., both of UNC's Gillings School of Global Public Health also co-authored the study.
Co-authors from China include Shegkai Yan, Guangzhou Improve Medical Instruments Co., Ltd., Guangzhou; Jiang Li, M.D., Department of Laboratory Medicine, China-Japan Friendship Hospital, Beijing; and Bing Zhang, Ph.D., Public Health Nutrition Department, National Institute of Nutrition and Food Safety, Chinese Center for Disease Control and Prevention, Beijing.
The study is funded by the National Institutes of Health with additional funding from the CCDC.
**************************************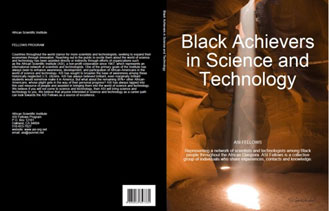 The "Black Achievers in Science and Technology, ASI Fellows Directory" is now available at $34.95, plus shipping and handling.
This 8.5" x 11", 3rd ed. of the "Black Achievers in Science and Technology, ASI Fellows Directory" list contemporary notable black men and women who have significantly contributed to developments in the world of science and technology. As you gaze over their biographies and pictures, you will be proud to know there are people who exist as positive role models as they excite our children to pursue careers in science and technology.
We recommend you buy several copies of this vital directory for personal use and gifts to project images of positive role models in the world of science and technology.
Funds raised through the sale of this Directory are used to support the ASI Fellows International Program.