Tributes
Dr. Heiko Parzies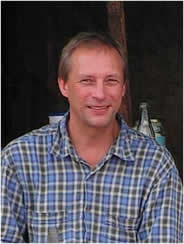 Heiko K. Parzies (1959-2011) was a private lecturer holding the venia legendi in plant breeding at University of Hohenheim, Stuttgart, Germany. There, he led an independent working group on crop improvement research in the Tropics and Subtropics, with focus on barley, sorghum, pearl millet and minor millets. He tremendously contributed to training of many students and colleagues from Sub-Saharan Africa, India, Middle East, and Germany. He was an excellent research partner to a number of agricultural research institutions working on dryland cereals, including the ICRISAT pearl millet and sorghum breeding programs in West Africa, ICARDA, and the National research institutes in Burkina Faso, Kenya, Mali, Niger, Nigeria, Senegal, Sudan, Tanzania, Uganda, Jordan and others. Heiko very unexpectedly died in August 2011. His open, friendly, positive, humorous and competent character will always remain an example to us.
By
PD. Dr. Bettina I.G Haussmann
bettina.haussmann@uni-hohenheim.de
University of Hohenheim, Institute of Plant Breeding, Seed Science and Population Genetics,
Fruwirthstr.  21 70599, Stuttgart, GERMANY
---
Kimaya Rajhans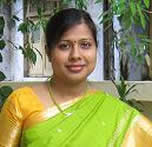 It might have been the present of my good deeds that God gave me an opportunity to be the mentor of a very hardworking and highly intellectual KIMAYA.
Kimaya with her twin sister Sonali came to my notice when they were doing MPhil with a friend of mine. Being gifted with intelligence, Kimaya was one of the students who managed to grab the limelight. And around end of 2007 Kimaya and twin sister Sonali approached me as they wanted to persue for PhD. They requested me to guide them and knowing about their intelligence, I accepted without any second thoughts.
Topic which Kimaya selected was related to 'the nutritional status of elderly' which was  one of the untouched topics in Central India. This is how a new relationship started, which was far beyond a teacher student relationship. It had teaching of teacher, learning of student, care of mother, love of daughter, sweetness of sisters, fun of friends, fashion tips of stylist and what not……
In the journey of life we got hardly four years to spend together but in these  years I have experienced the best teacher ship in my life.
She was a devoted student as she did everything I suggested. Being a television lover she loved watching TV every day, but only once I said that it would be waste to spend your time watching TV, and the statement got registered in her mind. One more example of her obedience, I told her to learn computer and within a month she became a master.
Not only obedient but also extremely hardworking. While doing PhD she also worked as a contributory lecturer at Post Graduate Teaching Department of Home Science and Dharampeth Science College, Nagpur.
Hard work and obedience were not alone, devotion accompanied them which forced her to come in the heavily rained teacher' day with a bunch of roses. And looking in the recent past none of the teachers day or any other festival went without her warm wishes.
And her hard work started bearing sweet fruits, till March 2010 her thesis got submitted. After this she started writing papers and AJFAND was the first international journal to which she sent her paper. And she was very happy when her paper was accepted.
Here she was waiting to prefix her name with DR and there a well settled happy family life was waiting for her but in between the unexpected happened.  She was under tremendous stress and depression, which forced her to take an extreme step of quitting her  life and she went far- far away from us, in another world, in the world of peace.
But once Kimaya told that when she was born, there were very few chances of her  survival but she was a warrior and a winner from beginning and she survived. Because of this she was named Kimaya, which in Marathi language means magic.
And truly her magic would remain with us for the rest of our lives.
Dr. Rekha Sharma
Associate Professor
UGC-Academic Staff College,
Rashtrasant Tukadoji Maharaj Nagpur University, Nagpur
Email: drrekha_sharma2000@yahoo.com
---
Jacky Ganry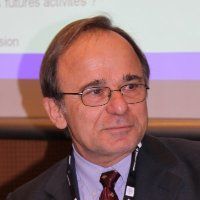 We at AJFAND join GFAR in mourning the demise of Dr Jacky Ganry, someone I had come to know well through my work on African Leafy Vegetables. I learnt a little late that he had passed away. We had last communicated when he asked me to join the review Board for his journal FRUITS and was not amused when I told him I might not have the time. I had to agree of course. Jacky, your charm, good nature, expertise and passion for science are missed dearly. May your soul rest in Eternal peace 
Ruth Oniangó, Editor-in-Chief, AJFAND
Remembering Jacky Ganry
[News]
It is with immense sadness that we learned of the untimely loss of our dear friend and colleague, Jacky Ganry earlier this month.
We have received many deep-felt tributes to his life and work and this message attempts to draw them together in his honour.
Jacky was a great friend to all of us in the GFAR Secretariat and was very well known across the networks involved in GFAR around the world as an intelligent and highly insightful colleague. Many of us knew him in different incarnations: his pioneering work with bananas and tropical horticulture, his role as an advocate and thought-leader in horticultural research and most recently of course through his invaluable work with us in the GFAR Secretariat in preparing for the first GCARD conference in Montpellier. Jacky played a vital role in helping to shape the GCARD event and engaging a wide range of partners in his inimitable way - always warm, humane and courteous, always positive and always with a clear underlying view of what it would take to bring diverse partners together on an equal basis and make a great success of such an unprecedented event.
Jacky was never one to put personal ego above his deeply-felt purpose of serving and helping less fortunate others. We always enjoyed and much appreciated his intelligence, his genial good humour, penetrating insights and passionate devotion to agriculture and to farmers. We always appreciated his quick understanding of the key points of work problems and his capacity to propose immediate solutions. All that in a very pleasant atmosphere of collaboration and openness.
Jacky's knowledge of tropical horticulture and passion for meeting the needs of smallholder horticultural producers were almost unparalleled. He demonstrated in so many ways his love for horticultural science and his determination for finding new ways for horticulture to improve health, generate wealth, and enrich the near environment for people everywhere. Through this, he did much to share the knowledge of all involved and to inspire others with his deep insights and his cheerful and kindly ways and always with his inimitable smile.
We must also remember Jacky's service and dedication to the journal Fruits. Jacky was hugely instrumental in growing this journal to its present stature. This was a labor of love for Jacky. It was another way he could demonstrate his love for horticultural science and especially his affection for tropical and sub-tropical fruit crops. Jacky was involved with the ISHS Committee for Research Cooperation (1998-2006) and was very supportive of the Global Horticulture Initiative, with strong and deep connections to all the partner agencies involved in horticultural science.
Jacky - you will live long in our memories about the huge difference you made, not just in GCARD and Horticultural work but in the lives of smallholder farmers.
We will all miss Jacky very much and I am sure all of you who knew him will join us in sending our deepest sympathies and prayers to Jacky's family. We are passing the many deeply felt tributes received from around the world onto his family in a book of remembrance.
We will be remembering Jacky through the establishment of a training award in his name, to ensure his legacy continues for the horticulturists of tomorrow.
Mark Holderness, Executive Secretary, GFAR
Posted on 01/03/2013
GFAR - The Global Forum on Agricultural Research