News
GREAT NEWS as AJFAND gets into SCOPUS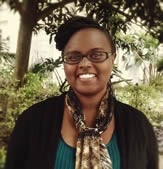 by
Njeri Karanu
Assistant Editor, AJFAND
Knjeri2003@gmail.com
Finally! AJFAND is now indexed in SCOPUS!

It has been a long process to get our journal indexed in a major database such as Scopus. We began this process some 4 years ago by submitting an application to Elsevier. When this news came in December 2016, we were elated because we have put in a lot of work to make AJFAND a top-tier journal, to conform to international standards of publishing in order to give global visibility to research from the global south. Now with Scopus indexing, we know that our publications will reach a much wider audience.

In addition to Scopus indexing, the Directory of Open Access Journals (DOAJ) accepted our reapplication in 2016. AJFAND met the much stricter criteria employed in the selection process of transparent, compliant Open Access journals.

In line with the vision of AJFAND, where the journal supports all those who contribute to knowledge building in the South as well as in the North, guided by the principle that no culture has a monopoly of knowledge, we are honored by the recognition accorded us by the Elsevier Group. Many people have asked us if we are indexed and now we have a definite answer. However, it does not stop here. We want to assure all our stakeholders that we will continue to improve and grow AJFAND.

To the AJFAND Editor-in-Chief, AJFAND secretariat, Editorial Board, Reviewers, Authors, partners and friends: thank you for your unwavering support and dedication in making AJFAND a top journal in the world.

To the Content Selection & Advisory Board at Scopus, thank you for evaluating and decision to include AJFAND in Scopus.