Editor's Note [Volume 20 No. 7 (2020)]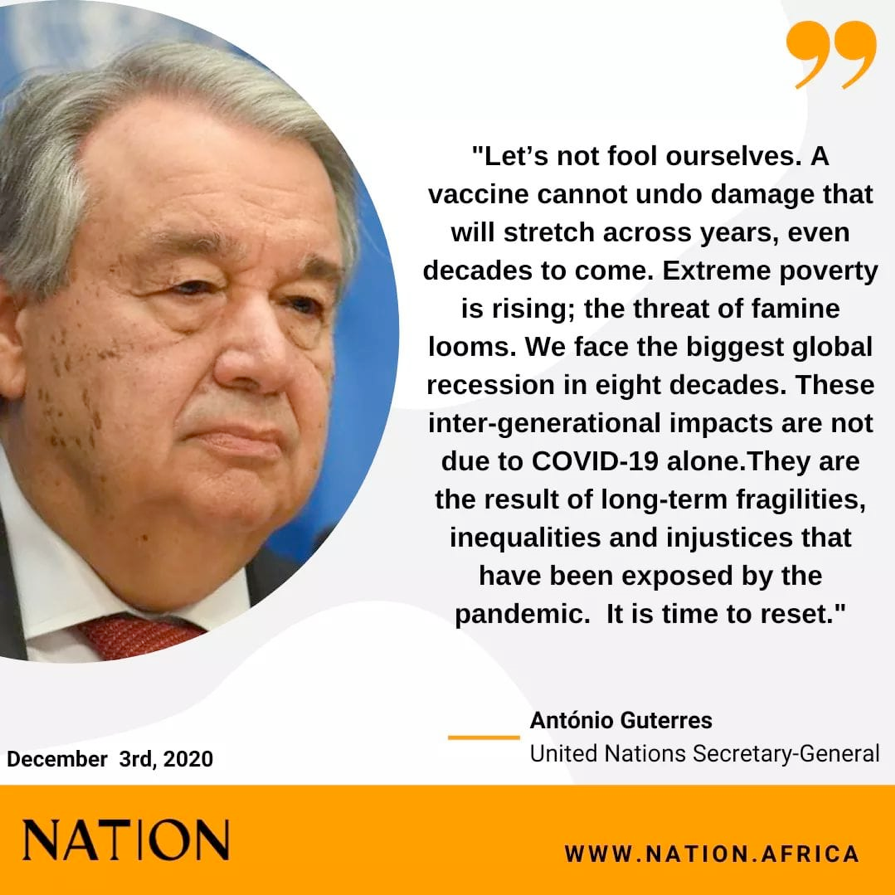 SUSTAINABLE DEVELOPMENT GOALS and NUTRITION
Do you recall the Millennium Development Goals (MDGs}?
They were 8 and run from year 2000 to year to 2015.

The Millennium Development Goals (MDGs) were described to have produced the most successful anti-poverty movement in history and served as the jumping pad for the Sustainable Development Goals which were launched in 2016, to run till 2030. The MDGs were measured by 21 targets; most countries put in place various programs to work towards fulfilling the goals in time. Goal 1 which we continue to grapple with up to now was to eradicate extreme poverty and hunger. Goal 2 was to eradicate illiteracy. As I always say, education is the key to lifelong living. Goal 3 was on gender equality, and women empowerment and many of us know that we still struggle with that goal. Goal 4 was to reduce child mortality rates and Goal 5 to improve maternal health, 6 to combat HIV/AIDS, malaria, and other diseases. 7 was environment and sustainability, and 8 partnerships. Were the MDGs successful? What support was provided to ensure success? Resources, both technical and financial were provided. The G8 countries (the most highly industrialized countries) France, Japan, Germany, Italy, the USA, Canada, and Russia hold an annual meeting to focus on identified global issues, committed to supporting the MDGs through the Bretton Woods Institutions (the World Bank and the IMF) and allowed the African Development Bank to write off debts for the most vulnerable countries and allow them to instead use the owed funds towards the actions identified to support the MDGs. For information, the Bretton Woods Institutions were set up at a meeting of 43 countries in July 1944, in Bretton Woods, New Hampshire, USA. The aim was to help rebuild the shattered post-war (second world war) economy and to promote international economic cooperation. I got the feeling there was ample buy-in and engagement for the Sustainable Development Goals (SDGs). Of course, with more advanced communication technologies, word got out and spread effectively. In this case, also, Climate Change received a lot of attention. COVID-19 was not anticipated. In summary below is the illustration of the SDGs. What seems to be happening now is many organizations picking up two or 3 SDGs and addressing them. The private sector and many development organizations, and governments as well are trying their best to address these. Is there much coordination to be able to assess whether we are on the way to meeting the targets by 2030? And now COVID-19 has come right in the middle of us trying to address these grave issues most of humanity is facing. Look at all these SDGs?


UN, May 13, 2015
Without proper coordination and comprehensively addressing these goals, through partnerships and collaboration as prescribed by Goal 17, then we shall just be back at where the Secretary-General of the UN António Guterres has stated above. The wealth gap has widened in the 21st century, and with it, inequities in education, healthcare access, and abuses to various forms of human rights. The world can do better, world leaders can do more to avoid a world that is defined by " they" and "us". We must work towards a world where basic rights can be enjoyed and especially End hunger, achieve food security and improved nutrition and promote sustainable agriculture'.
In this last issue of year 2020, we feature 16 professionally peer and technically reviewed papers. I take this opportunity to congratulate all the authors for successfully making it through our rigorous review process. The authors and what they share come from different parts of the world. We owe a lot to our dedicated reviewers from across the world, who have stepped up their support during the 12 months of COVID-19. We plan to issue certificates to our reviewers to mark our 20 years of AJFAND.
In this issue also we feature the work of upcoming scientists/scholars, and also have a publication on healthy African foods.
Another important contribution comes from our Guest Editor Prof Turkson of University of Ghana (one of our dedicated reviewers), and a very informative commentary on scholarly publishing malpractice by Prof Richard Douglass of Eastern Michigan University, a long-term supporter of our work. There is plenty here to learn and reflect. Please take time to enjoy it all.
We wish everyone safety and good health as we proceed on Christmas and end-of-year break.
Ruth Khasaya Oniang'o
Editor-in-Chief, AJFAND