Linking Research to Industry Is Never an Easy Task, But Dr Mavis Owureku-Asare Is Showing the Way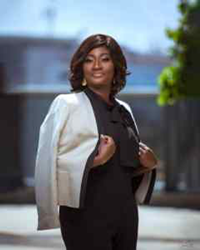 Dr Mavis Owureku-Asare
Accra, Ghana, November 20, 2020//-Linking research to industry has been a nightmare for academia, scientists, and businesses, among others. But one Ghanaian scientist is showing the way.
Dr Mavis Owureku-Asare, a Senior Research Scientist at the Biotechnology and Nuclear Agriculture Research Institute of the Ghana Atomic Energy Commission, is linking seamlessly her research into Ghana's industry and beyond.

For instance, her landmark research which focuses on finding a simple and innovative solution to solving problems by leveraging technology to reduce post-harvest losses of tomatoes in Ghana, has been hailed. Dr Owureku-Asare's research finally led to the invention of a solar dryer which is used to preserve tomatoes.

In a rare interview with African Eye Report, she said: "I developed the solar dryer using available materials to process fresh tomato to high-quality tomato powder that can be reconstituted to tomato paste and used in the formulation of food".

Indeed, the local processing of tomato paste from the solar-dried tomato powder has the potential to cut down on the huge tomato paste import, according to the renowned food scientist.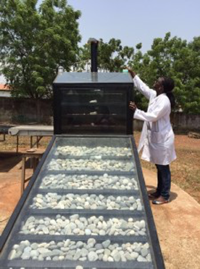 The solar dryer
This dryer (picture above) can be set up at the farm gate, home, anywhere or within the community to process tomato powder which is one of the most sought-after ingredients for soup and stew in Ghana, Nigeria, and other parts of Africa.

Dr Owureku-Asare who is also the Head of Radiation Technology Centre at the Ghana Atomic Energy Commission (GAEC) is working with a mission-based group in Chuchuliga in the Upper East Region to set up a solar drying facility for processing dried tomatoes. She is also offering training to entrepreneurs who are interested in adopting the technology.

The success of the project according to her would enhance the tomato value chain and create employment opportunities particularly within the community where livelihoods are lost due to the severe post-harvest losses.
What propelled the research?
Some tomato farmers in the Upper East Region were reported to have committed suicide in 2007 due to their inability to pay off loans. The deceased persons could not deal with the intense harassment which individual creditors subjected them to.

Most of these farmers had taken loans to produce tomatoes in huge quantities to supply the Pwualugu tomato factory in the region, but when the factory collapsed, they couldn't sell off their harvests.

Dr Owureku-Asare could not come to terms with the news so she decided to tailor her research to find a solution to help curb the high losses and to provide an alternative processing method to canning.

This is what propelled her to focus on looking for a solution which was easy enough for adoption in the country and beyond.

Fortunately, in 2012, the determined food scientist got the opportunity as a visiting scholar to explore different technologies for tomato processing at the Louisiana State University, USA.

When she returned to Ghana, Dr Owureku-Asare began researching into solar drying technology because it was simpler and cheaper technology for these farmers.

Dr Owureku-Asare who is a recipient of the OWSD Early Career Fellowship, a prestigious fellowship that awards up to $50,000 to women who have completed their doctorates in Science, Technology, Engineering, and Mathematics (STEM), is optimistic that her project could be a game-changer in country's tomato value chain. So, she is using the $50,000 to set up the solar drying hub and refurbish her laboratory for general good of the project and the country at large.

As a scientist, Dr Owureku-Asare has found ways of linking her research to industry and the beneficiaries.

In her words: "We as scientists tend to focus a lot more on our research work but we need to figure out a way to promote the outputs of our research. This requires branding and effective communication to consumers and key stakeholders".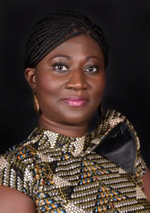 Dr Mavis Owureku-Asare
Dr Mavis Owureku-Asare who is currently a 2020 fellow of the Aspen New Voices Fellowship, said she is proud to belong to the pool of Global Development Experts from around the world.

She speaks of how excited she was when she was selected for this prestigious fellowship. "Becoming an Aspen new voices fellow is one of the most defining moments of my career. It has enabled me to project the issues that I am passionate about unto the global stage".

Dr Owureku-Asare has worked as a Research Fellow at the Department of Agricultural and Biological Engineering Department (ABE) at Purdue University, West Lafayette Indiana USA.

Besides, Dr Owureku-Asare who is also a fellow of the Norman E. Borlaug Leadership Enhancement in Agriculture Program (LEAP) and a proud recipient of the African Women in Agricultural Research and Development (AWARD) did not achieve these feats on a silver platter.

She went through the storms to get to the top. Apart from facing the challenge of working in a male dominated field, Dr Owureku-Asare like other female scientists faced, there is also the age old research funding problem.

Additionally, Dr Owureku-Asare has published several thought-provoking articles in local and international journals and conducted several researches on issues of importance to the socio-economic development of the society.

"I have had to jump many hurdles to get to where I am now and it hasn't been easy as a professional, wife and mother but what keeps me going are the success stories of the food processors and farmers I engage on a day to day basis". They are my inspiration—I love the practical solutions I offer which potentially improves their businesses and livelihoods." She admits she "almost quit at some point on my career but had the opportunity of jumping on board certain fellowships like the African Women in Agricultural Research and Development (AWARD) fellowship".

Dr Owureku-Asare narrated: "It was a very competitive fellowship funded by Bill and Melinda Gates foundation at the time and 70 of us were selected out of thousands of applications."

For two years, they gave her and her colleague fellows leadership and scientific skills training. The fellows also attended conferences to project their research.

During the AWARD fellowship, she developed her 10-year purpose roadmap, improved on her research, leadership and networking skills.
Motivation

Her motivation of becoming a seasoned food scientist was based on the fact she wanted to pursue a career in food. However, she did not really know exactly what to do. In her words: "I did not know whether I would be in the culinary industry or be in marketing of foods.

But as a General Science student at Wesley Girl's High School, I discovered from my interaction with a nutritionist, that food could be studied as a science". "So, I could better appreciate food because it goes beyond the aesthetics. There is science to it".

So, that is when Dr Owureku-Asare decided that she would pursue a career in food science at the university. Even though she did pre-medicine in the university, she opted to read food science and have a career in it. She currently holds a PhD in Food Science and Technology.
Legacy

Dr Owureku-Asare who did pre-medicine at the university before going on to do food science wants people to appreciate other disciplines and careers in Science beyond medical practice.

"It doesn't necessarily have to be medicine. You know how our parents and the society at large expect that once you are a science student, then the best career option is to be a medical doctor. I respect the medical field a lot but I think this pressure we put on our children to become medical doctors has negative impact on our kids especially when they are not able to make the cut to the medical school."

You don't have to be a medical doctor to become the best that you can be as a science student. To this end, Dr Owureku-Asare stressed: "I want to inspire girls in STEM to believe that it is possible to pursue a fulfilling career in any scientific discipline.
Passionate about STEM

Dr Owureku-Asare is passionate about empowering the next generation of girls and women in STEM.

"It is a call to duty to play a role in mentoring the next generation. Because science is not an easy field and most people get discouraged along the way. I'm really passionate about doing that".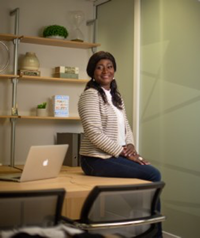 Dr Mavis Owureku-Asare
She has mentored a lot of female scientists including students from her alma mater. "We discuss career options and I offer career guidance which is fulfilling for me".

Dr Owureku-Asare also serves as a mentor and coach of the Kufuor Young Entrepreneurs Network (K-YEN) at the John Agyekum-Kufuor Foundation.

Dr Owureku-Asare was appointed as a mentor by the Ministry of Communications for The Girls in ICT program.
Her mentor and role model

She mentioned Prof Ruth Oniango' a former member of Kenyan parliament and the first professor of Nutrition in Africa as her key mentor.

Whiles one of her role models is former President John Agyekum Kufuor of Ghana who is also a father figure helping to shape her leadership and managerial skills.

Her family, especially the husband Mr Elhanan Owureku-Asare has been a great support and she looks up to him a lot.
Boards

In spite of her busy schedules, Dr Owureku-Asare serves on the Board of Impact Food hub, a leading food processing and agribusiness consultancy based in Ghana. She is a coordinator for the School Feeding Program in Ghana.

She also serves on a board of Ghana-India Trade Advisory Chamber (GITAC).
Awards/scholarships and fellowships

Dr Owureku-Asare was awarded the Norman E. Borlaug International Agricultural Science and Technology scholarship in 2012.

And in 2013, she became a fellow of African Women in Agricultural Research and Development (AWARD). In 2015, she received Norman E. Borlaug LEAP award.

Just last year, Dr Owureku-Asare won the $50,000 prize of the Organization for Women in Science for the Developing World (OWSD) fellowship award.
Leadership roles

The affable Dr Owureku-Asare has occupied many leadership and management roles in Ghana and abroad. These include-a member of Codex Alimentarius Committee, Ghana; Executive Assistant of World Association of Industrial and Technological Organization (WAITRO) Regional Representative for Africa and reviewer, African Journal of Food, Agriculture, Nutrition and Development.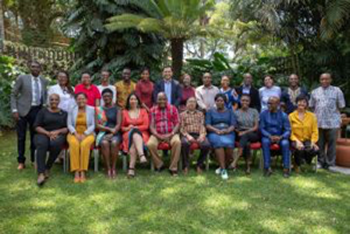 Dr Mavis Owureku-Asare and her colleague Aspen New Voices Fellows, 2020
Membership of Associations

She has attended numerous conferences around the world and has served as a moderator on number of international panels. Dr Owureku-Asare is a professional member of Institute of Food Technologist (IFT), the International Food and Agribusiness Management Association (IFAMA), the American Society of Agricultural and Biological Engineers (ASABE) and the Ghana Science Association.

She is a wife and a mother of three. She loves life and believes in hard work, integrity and having compassion for others.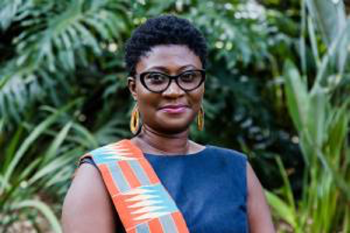 Dr Mavis Owureku-Asare, a Ghanaian Scientist
Dr Owureku-Asare who has an interesting sense of humour loves swimming, playing golf, travelling, and playing basketball. She used to be a member of Volta Hall, University of Ghana basketball team.

Dr Owureku-Asare worships at the Agape New Testament Church in East Legon and she is a member of Joyfulway Incorporated. Dr Owureku-Asare is one of the Ghanaian scientists to watch out for.

By Masahudu Ankiilu Kunateh, African Eye Report