The Nestlé Foundation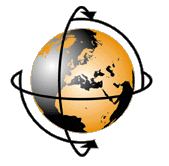 The Nestlé Foundation
The Nestlé Foundation supports human nutrition research with public health relevance in low-income countries
At present it is primarily concerned with
| | |
| --- | --- |
| - | macronutrient and micronutrient deficiencies and imbalances |
| - | interactions between nutrition, immune defence and infection |
| - | effects of malnutrition on the infant and child development |
| - | malnutrition and genetic polymorphism project with a high short and long term capacity building component as well as sustainability |
It does not normally fund
| | |
| --- | --- |
| - | experiments in vitro and in animals |
| - | research in the areas of food policy, food production and food technology |
| - | food and nutrition surveys |
For further information visit the Foundation's website www.nestlefoundation.org or contact the
Nestlé Foundation, P.O. Box 581, CH-1001 Lausanne, Switzerland.
Phone: +41 21 320 3351, Fax: +41 21 320 3392
www.enLINK.org - the electronic nutrition LINK
A new internet platform for nutrition information for low income countries
One of the central issues in the portfolio of the Nestlé Foundation is the transfer of scientific and technological knowledge to low-income countries. The Foundation mainly supports research projects with a high long term public health relevance in which scientists from such countries play a major role. Despite the enormous developments in information technology, the knowledge divide between the high- and low-income countries continues to increase. Several international organizations (WHO and FAO) have constructed internet based projects (e.g. HINARI or AGORA) offering affordable full text access of over 2,000 scientific journals to medical doctors and scientists in low-income countries. These databases are important initiatives for the transfer of medical as well as agricultural knowledge and information to low-income countries. As a welcomed addition to these initiatives the Nestlé Foundation initiated enLINK, an electronic nutrition LINK offering free full text access to registered users in low-income countries. enLINK is a concerted action between a few highly interested nutrition journals respectively their publishers, Ovid technologies and the Nestlé Foundation.
enLINK focuses on key human nutrition journals. At present, the library contains 11 scientific journals. All these journals are searchable to anyone and registered users can have full text access to all new and back issues. An important additional information source is a core list of important internet links and resources in human nutrition, which will be updated regularly. Registered as well as non-registered users are able to use the search mode and obtain abstracts from all articles in the journal collection as well as further important information and important human nutrition related links. Important issues regarding the registration to enLINK are:
•  Full text access is only available to registered researchers in human nutrition from low-income countries according to the world bank classification. Students are at present not eligible.
•  An application form for registration can be obtained and submitted at www.enLINK.org
•  It is obvious that not all applications can be accepted. Important criteria for acceptability of the registration are:
•  the country where the application comes from
•  the CV of the applicant - the applicant must be actively involved in human nutrition research
•  the characteristics of the academic affiliation (e.g. availability of institutional support and library services, general infrastructure)
At this time, we would like to express our sincerest thanks to the publishers participating in this initiative. It has to be recognized that without the help and assistance of these publishers offering affordable electronic access to their journals, this project would have not been possible. We hope that these outstanding publishers, who have been participating in enLINK from the very first minute , are going to create a positive momentum for other publishers and institutions to join the enLINK initiative. Any feedback is welcomed. For further information and/or questions contact Paolo M. Suter, MD at the Nestlé Foundation ( nestle.foundation@vtxnet.ch ).
Paolo M. Suter MD
enLINK
AN INITIATIVE OF THE NESTLÉ FOUNDATION
enLINK – electronic nutrition link - focuses on key human nutrition journals for nutrition researchers in low income countries. At present, the library offers access to 11 nutrition journals. These journals are searchable (abstract) by all visitors; in addition registered users can have full text access to new articles and back issues free of charge. A core list of important internet links and other resources in human nutrition are accessible to all users.
enLINK is the only electronic library worldwide that offers selected high impact nutrition related information to researchers in human nutrition in low income countries.
Important issues around enLINK :
•  Full text access is only available to registered researchers in human nutrition from low income countries (according to Worldbank classification, see ww.worldbank.org/data/countryclass/classgroups.htm#Low_income).. Students are not eligible.

•  An application form for registration can be obtained and submitted at www.enLINK.org
•  It is obvious that not all applications can be accepted. Important criteria for acceptability of the registration are:
•  the country where the application comes from
•  the CV of the applicant - the applicant must be actively involved in human nutrition research
•  the characteristics of the academic affiliation (e.g. availability of institutional support and library services, general infrastructure)
TO LEARN MORE visit www.enLINK.org