November 2010-February 2011 Internship Report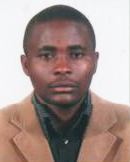 Peter Kamau
 I am a Food Science and Technology graduate from Egerton University – Njoro Campus, class of 2005. After graduating with a second class honors: upper division, fate saw me pursue a career in writing, which I have come to like a lot. I currently write and/or edit articles that are used by various websites among other uses. To this respect, I regard the internship opportunity at AJFAND as a great blessing to me, having been offered at a time when I needed it the most.            
Knowledge is such an important aspect of the modern world and I am glad to have been offered the opportunity to be part of the process of managing knowledge at AJFAND. Although short, I highly value this time, knowing that it has not only been a great input into my knowledge in writing and publishing, but also a motivation in regards to my future aspirations to embark on graduate studies that build on this field. As a matter of fact, the exposure at AJFAND has opened another window into my career life as it offered me a solid basis to revaluate my career goals and choices. My perspective of my food science and technology background has also been broadened as well and I now understand better the centrality of food science and technology in the enhancement of food security.
Particularly, I have gained immense knowledge in scholarly publishing, what it takes to have a quality scholarly paper published in a high impact journal such as AJFAND. In this regard, I have comprehensively learnt about the processing of manuscripts for publication; from when they are forwarded to the secretariat by authors, to the review and technical review stages, to confirmation for publication and then publishing, which is quite a task all the same. The reviewing process has especially contributed a lot to my analytical skills as well as my critiquing capacity. The experience gained through the interactions with different players involved in various journal activities has helped me appreciate the value of cooperation and collaboration, and replicating the same in my career and personal development processes will be of great importance.
Another important aspect I have learnt is the value of technology, especially ICT in education, following the increasing time and distance constraints. While I have appreciated how the different participants embrace technology in research and development and education as well, I still believe, according to my experience, that there is more to be done to fully take advantage of this technology.       
My challenge now will be to encourage other young people to take delight in reading scholarly work as it is the surest way of getting information and challenging their innovativeness as well. I am also convinced of why it is important to work towards being resourceful by all means possible towards such a great idea, and hence contribute towards filling the knowledge gap that has always been a constraint for a wholesome life. 
Well, all this could not have been possible without the unfailing support and love extended by the secretariat. They have inspired me so much. The Editor-in-Chief particularly has, despite her tight schedules, done everything within her reach to ensure that my internship at AJFAND was fruitful. She has also mentored me a lot, and I assure her and the secretariat in general that indeed working with them has benefited my life and career to a great extent.

I remain optimistic that the enthusiasm shown by all, from the secretariat, to the authors, to the reviewers and other supporters, will take AJFAND a long way, and as confirmed by its presence in widely read international sources, the journal is set to have a profound impact across sectors. From my experience, I totally agree that AJFAND is indeed a great calling that has been greatly pursued.   
Peter Kamau Email: gpeterkamau@yahoo.com