Profile
Mr. Silvenus Ochieng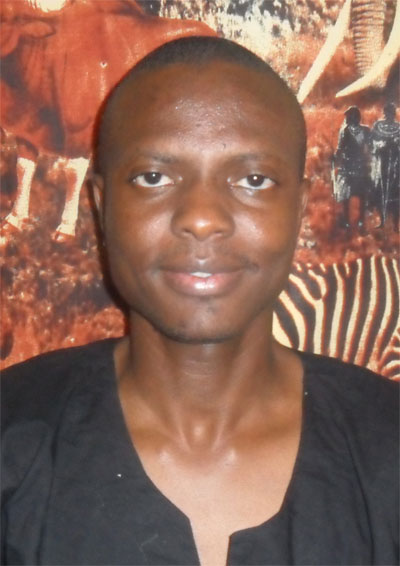 Mr. Silvenus O. Konyole is a Lecturer in Food Science and Nutrition at the Tropical Institute of Community Health and Development (TICH), Department of Community Nutrition, Great Lakes University of Kisumu (GLUK), Kenya. He is currently a PhD (Nutrition) student at the University of Nairobi, Institute of Tropical and Infectious Diseases (UNITID) on a DANIDA fellowship. He has an MSc in Food Technology and Nutrition earned jointly between the KatholiekeUniversiteit Leuven and the Universiteit Ghent in Belgium (cum laude), BSc. Food Science and Technology (First Class Hons.) from the University of Nairobiand Postgraduatecertificates in Human Nutrition from the University of Copenhagen, Denmark andResearch Methods& Ethics at GLUK, Kenya and University of Ottawa, Canada. He has attended numerous trainings among them on use of deuterium oxide stable isotope for use in determination of body composition and Multivariate Statistics course. He worked as a Food Quality Assurance Supervisor in Food canning and Milk processing factories in Kenya from 1998 to 2002. He joined University teaching, research and extension as an Assistant Lecturer in 2005 and has risen through the ranks teachingcertificate, diploma undergraduate and postgraduate students. He was promoted to Director of Nairobi Campus of the GLUK in January 2009, aposition he took a break from to pursue the PhD program.Before that for two years he was a coordinator for a Community-Based Education and Service program (Partnership) of GLUKthat places postgraduate students in Community Health and Development for field work at various Health facilities among other institutions for community diagnosis and programming work. Mr. Konyole has participated in various research programs in the faculty including the development of a community engagement strategy to reverse the negative health trends in the country funded by The RockefellerFoundation among others. The developed strategy has since been adopted by the Country'sMinistry of Health as apolicy document since 2007. He has published 11 articles in peer reviewed journals that include 3 full papers, 5 conference proceedings and 3 abstracts in international conferences. He has been a member of LOCs for 3 scientific conferences. His current research interests include Complementary foods and child feeding, Community Nutrition & health; Food and Nutrition Security, Food processing and preservationBody Composition, Maternal and Child Nutrition, Nutritional Epidemiology andAflatoxin and Fumonisin contamination as factors in growth retardation. He is currently supervising 4postgraduatestudents, has previously successfully supervised 7 MSc Studentsand has examined 4 Masters Theses as well as many undergraduate projects. He also serves as a Technical Reviewer for the African Journal of Food, Agriculture, Nutrition and Development (AJFAND) and has been a member of the Technical Review Committee for the AMREF Maanisha Program serving as a chair since 2007 to review civil society's proposals for funding. He also Volunteers with the international humanity foundation (IHF). He has vast experience as a consultant in community health and development areas touching on Food Technology and Nutrition, Health, WATSAN and translates his research findings towards the achievement of the UN Millennium Development Goals (MDGs) mainly on food and nutrition security, and sustainable agricultural development. He is a member of African Graduate Students Nutrition Network(AGSNet), African Nutrition Society, Kenya Institute of Food Science and Technologists (KIFST) and a Fellow of Federation of African Nutrition Societies (FANUS) as well as an alumnus of the Flemish Inter-University Council Fellowship programamong others.In the pursuance of his professional career, Silvenus has travelled to twenty six (26) countries across the globe and he is married to Annemarie and blessed with two daughters Adrianne and Audrey. His Email is:konyole2000@yahoo.com
Mr. Ochieng has accomplished a lot in his young career. His timely and efficient review of AJFAND manuscripts is highly valued. We at AJFAND look forward to celebrating completion of his PhD thesis. Ed. AJFAND
---
Prof. Wilkister Moturi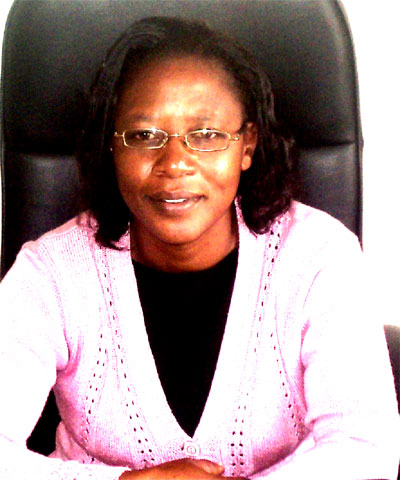 Wilkister Nyaora Moturi, PhD, currently lectures in the department of  Environmental Science, Egerton University, Kenya.  She obtained her Bsc.degree in Agriculture and Home Economics in 1988 from Egerton University.  Her Mphil. degree in Environmental Health was obtained from Moi University Kenya in 1998.  She graduated with a PhD degree in Environmental Science from Egerton University in 2008.  Other professional courses she has undertaken include Epidemiology and Medical Statistics at the University of California, Davis, USA; Integrated Pest Management at Wageningen University, Netherlands; Geographic Information Systems, Environmental Impact Assessment, Project Management and ISO 9000, Leadership and corporate governance.   
Dr. Moturi has won several scholarships and fellowships.  These include the Dutch scholarship (1995-1997); DAAD scholarship (2003-2006); USAID fellowship (2004); NFP fellowship (2010); Egerton Internal research award funds (2009-2010); AWARD mentorship Programme as a mentor (2008-2010) and IDRC research award (2009-2012).  She is currently a member of the research team undertaking the L. Naivasha Sustainability Project, Kenya and the African SNOWS team that is engaged in capacity building for interdisciplinary research in water supply, sanitation and environmental health across African universities.  In the university, she is currently the chairperson of Environmental Science Department; a senate representative to the Egerton University council; a board member of the Institute of Gender and Women studies and a senate representative to the Board of Undergraduate studies.
Dr. Moturi has authored many papers in journals and conference proceedings.  She is a reviewer of Environmental Pollution and Ecosystem Health manuscripts for Egerton Journal of Science and Technology; Food safety manuscripts for African Journal of Food science and Environmental Health manuscripts for International Journal of Medicine and Medical Sciences.  She is a member of the Union for African Population Studies (UAPS) and DAAD Scholars Association; one of the patrons of Hope for Humanity Care Centre that cares for PLWHV, orphans and vulnerable children; a mentee in the BOKA Girl Child Programme, Kisii, Kenya.  Her consultancy interests include Environmental and Social Impact Assessment, Water Quality Monitoring and Assessment, Disaster Management and Preparedness, Environmental Health/Ecotoxicology, Food Safety and Hygiene.  Her hobbies include reading, cooking and listening to music.
Contacts: Egerton University, Department of Environmental Science, P.O. BOX 536, Egerton, Kenya. E-mail: moturi33@yahoo.com
Dr Moturi is an efficient and valued reviewer for AJFAND. Her support is highly valued. Ed, AJFAND.
---
Prof. Emmanuel Sinayobye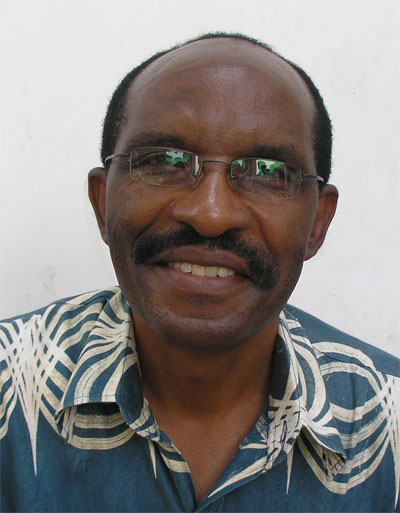 Emmanuel Sinayobye BSc (Chemistry), BSc (Chem. Engineering), MSc ., PhD (Chemical  Engineering) is currently a Lecturer at the Department of Food Process Engineering, Faculty of Engineering Sciences, University of Ghana Legon, Accra, Ghana. Prior to joining the University of Ghana he was involved with the Brewing Industry and other related industries (fermentation tanks and bottles plants, crown cork, labels, plastics materials, glue and enzymes' manufacturers) for more than 20 years.
His work was in the area of Production, Quality control and quality Assurance of fermented and soft drinks and their packaging materials and Brewery Management.  In his work in the brewing industries, he has been instrumental in the shift towards the use of locally produced raw materials such as maize grits, sorghum, rice and sugar. Additionally, Dr. Sinayobye has worked as a consultant to many local and international organizations such as IPL (EA), Cargill, ABL, UNIDO, among others.
Currently, Dr. Sinayobye is conducting research on malting of local sorghum for the production of local fermented drinks as well as lager beer. He is also part of the team that got a grant from the University of Ghana to study the optimization in the production of Pito, a locally fermented drink from malted sorghum.
He teaches among other courses: Separation Processes, Engineering and Design of Food Processes, Brewing and other general courses.
His area of interest includes among other things: Physicochemistry of Interfaces, Design and Engineering of Food Processes (grains, cereals, fruits and vegetables, spices), Size Reduction of Foods, Food safety, Fermentation and Water pollution.
Dr. Sinayobye is a member of the
Ghana Institution of Engineers (GhIE)
American Chemical Society (ACS)

Agricultural & Food Chemistry Division
Chemical Education Division
Environmental Chemistry Division
He can be contacted at: Faculty of Engineering Sciences, Department of Food Process Engineering. Email address: esinay@ug.edu.gh and/or emsinay@gmail.com.
Dr Sinayobye is a valued reviewer for us and even sources more reviewers for AJFAND.
His contribution is highly appreciated. Ed. AJFAND
---
Prof. Elly Sabiiti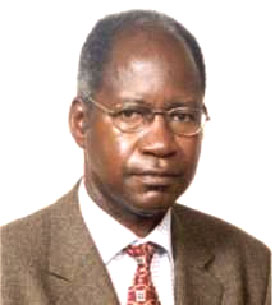 Professor Sabiiti born on 12th November 1951 has a BSc Agric, Msc Agric and PhD and has over 33 years of working experience in agricultural research, university teaching, graduate supervision and outreach including administrative experiences at national, regional and international levels. He has mentored 26 graduate students at Masters and PhD levels. He has on record over 100 science and technology publications that have been of value to Government and many public/private communities. He has leadership skills in University as the head Department of Crop Science and as Dean, Faculty of Agriculture and outside University by formulating policies on various boards/committees for agricultural development. He is a Fellow of the Academy of Sciences for the Developing World (TWAS) African Academy of Sciences (AAS) and Uganda National Academy of Sciences (UNAS) and Vice President of UNAS, a body of eminent Scientists in Uganda who promote science and technology for prosperity for all Ugandans. He is a member of the TWAS Prize Advisory Committee on Agricultural Sciences as well as a Member of the Advisory Committee on Science and Technology of the Third World National Sciences Organisations.
Prof Sabiiti practices professional farming using agricultural waste as bio fertilizers and believes that agriculture is a science and a business and when properly managed pays. He is Vice President of the International Rangelands Congress Continuing Committee and this grouping advocates for proper utilization and management of rangelands in the World for sustainable livestock production to create wealth in the communities. He initiated the project on Urban market crop waste utilization from 2000 and has so far this programme has produced 7 PhD graduates who are academic staff at Makerere University and the project was supported by Sida/SAREC of Sweden. He is currently the Director of the newly established Makerere University Waste Management Centre of Excellence. His contacts are: esabiiti@agric.mak.ac.ug
Professor Sabiiti, AJFAND salutes you for your achievements. Ed. AJFAND