Profile
Dr. Serge Philibert Kuate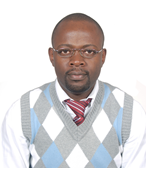 Serge Philibert Kuate is a Doctor of the Friedrich-Alexander Universität Erlangen-Nürnberg (Germany), where he was mentored by Prof. Dr Wolfgang Kreis (Pharmaceutical Biology Chair) under the fellowship of the German Academic Exchange Service (DAAD). His Ph.D. work focused on the isolation and characterization of a malonyltransferase, a putative key enzyme involved in the biosynthesis of cardiac glycosides. Prior to studying in Germany, Serge graduated from the University of Dschang, Cameroon (BSc, Postgraduate Diploma in Biochemistry) and the University of Yaoundé I (MSc, working on chemistry of plant volatile extracts. In 2008, Serge joined the International Centre of Insect Physiology and Ecology (icipe) as Postdoctoral Fellow to work on the biosynthesis of flavonoids in legumes, an icipe collaborative project with Rothamsted Research, UK. As part of this collaboration, he spent a year as a Visiting Scientist at Rothamsted to characterize a C-glycosyltransferase involved in the biosynthesis of C-glycosylflavones. Serge is currently investigating the biosynthesis of isoschaftoside and related flavonoids in edible legumes, with a view to developing a genetic engineering approach in the suppression of the parasitic weed Striga. Dr Kuate's areas of specialization are enzymology, protein purification, protein characterization, biosynthetic pathways, volatile and non-volatile extracts and analytical chemistry in which he authored several publications.
Dr Kuate is a highly accomplished scientist, with a passion for research. We value his untiring support towards AJFAND through reviewing of articles. Editor, AJFAND.
---
Prof. Monica Ayieko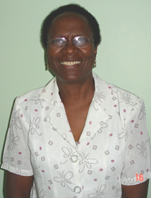 Prof. Monica A. Ayieko- a Consumer Economist- is an Associate Professor at the School of Agriculture, Food Security and Biodiversity, Bondo University College. She lectures on food security. She also doubles up as the Director of Quality Assurance and Performance Contracting of Bondo University College.  After obtaining a diploma certificate in Agriculture and Home Economics, she proceeded for a B.Sc. degree in Community and Consumer Studies at the University of Maryland – USA. She later moved on to University of Illinois where she received M.Sc. in 1989, and PhD degrees in Family and Consumer Economics in 1995. Ayieko wrote her M.Sc. and PhD thesis on division of labor and time use of agricultural households. While working for her higher degrees, she also studied Gender Mainstreaming and Development and was awarded Concentration Certificates of Gender Mainstreaming at Masters and PhD levels. She has co-authored a book on sexuality and the process of growing up. Before moving on for higher degrees, she served with the Kenya Ministry of Agriculture as an extension worker with rural households in Coast, North Eastern, and Nyanza provinces between 1974 and 1983.
Ayieko is married and have three grown up children with three beautiful grand children. She also has experience working with both international and local NGOs and serves in several community boards of governors to share her wide knowledge with the community she lives in. Professor Ayieko is passionate about edible insects as an alternative to healthy source of food protein. She has authored several papers in entomophagy and developed several processed food products of edible insects.
Prof. Ayieko is an efficient and valued reviewer for AJFAND. Her support is highly valued. Ed, AJFAND.