Profile
Dr. Tawanda Muzhingi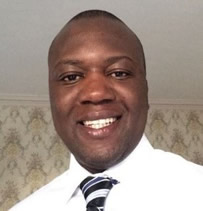 My name is Tawanda Muzhingi. I obtained B.Sc. degree in Nutrition from the University of Zimbabwe's Institute of Food, Nutrition and Family Sciences in 2000. I worked at the University of Zimbabwe from 2001-2004 as Research Assistant, Teaching Assistant, and Research Technologist. I then obtained a Master's degree in Nutrition (Food Policy and Applied Nutrition) and a Ph.D. in Nutrition (Biochemical and Molecular Nutrition) at Gerald J. and Dorothy R. Friedman School of Nutrition Science and Policy at Tufts University and the Jean Mayer ARS USDA Human Nutrition Research Center on Aging at Tufts University, Boston MA. My research interests have been in the determination of vitamin A value of plant foods, determining the bioefficacy and bioconversion of plant food provitamin A carotenoids to vitamin A. I am also interested in investigating the effects of micronutrients and bioactive dietary components on human health. Currently, I am working at the Penn State University's Nutritional Sciences Department as a Research Scientist. My work at Penn State University is supporting research efforts towards understanding the role of fatty acids and lipid mediators on metabolic syndrome. I am a member of American Society for Nutrition, American Physiological Society, International Carotenoid Society, and African Nutrition Graduate Student network (AGSNET).
Dr. Tawanda has been and continues to be a timely and thorough reviewer of AJFAND manuscripts. As a member of AGSNET, he provides great leadership to young scholars in scientific writing and reviewing. His support is highly appreciated. Ed. AJFAND

---
Dr. Violet Mugalavai

Dr. Violet Mugalavai is a professor of Human Ecology in the School of Agriculture and Technology, University of Eldoret. She holds a M.Ed. in Home economics from Kenyatta University and received her Phd. In Human Ecology from Moi University. She has an additional bachelor's degree in Home Economics from the University of Nairobi. Her lecturing experience spans slightly over 20 years of tutoring in the department of Home Science & Technology, Family and Consumer Sciences, in the University of Eldoret. Her passion for research includes, notably, food, nutrition and livelihood security issues surrounding urban agriculture, orphan crops and sustainable livelihoods. Furthermore, she is a regular conference speaker, researcher and presenter of papers in Human Ecology. Her track record as a Head of Department alludes to her excellent intercultural communication, team leadership and mentorship skills.
Dr. Mugalavai is currently the Director of Industrial Linkages, Partnerships and Collaborations at the University of Eldoret. As a Director, she provides a focal point for research and development as well as postgraduate studies with international, industry and external activities with the University. She also advises the Deputy Vice-Chancellor of Planning, Research & Extension on Industrial Links, Partnerships and Collaborations. For leisure Dr. Mugalavai involves herself in community outreach through tree planting, kitchen gardening and orchard development.
Email: violet.mugalavai@gmail.com
Professor Mugalavai was my student. I am extremely proud of her achievements. She now assists her teacher in the challenging task of reviewing manuscripts for AJFAND. This is highly appreciated. Ed. AJFAND