Profile
Prof. Graham Lyons
Initially a farmer (beef cattle, sheep, cereal crops); then studied public health and completed a PhD on selenium in wheat and humans in 2004. Research scientist and international agriculture/human health program manager based at the School of Agriculture, Food and Wine, University of Adelaide, South Australia. Activities include agronomic biofortification of food crops with micronutrients to reduce human and animal malnutrition and disease; conducting agronomic field, glasshouse and growth chamber trials; establishment and management of international nutrition programs, in particular those based on improved micronutrient and vitamin delivery via food systems; development of functional foods. Has worked in China, Colombia, Indonesia (Papua), Papua New Guinea, Solomon Islands, Australia (including Torres Strait Islands), Kiribati and Tuvalu.
Email: graham.lyons@adelaide.edu.au
www.adelaide.edu.au/directory/graham.lyons
---
Prof. Emmanuel Ohene Afoakwa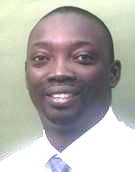 Professor Afoakwa is a Professor in Food Science and Technology at the Department of Nutrition and Food Science, University of Ghana, Legon-Accra, Ghana. He holds Ph.D. Degree in Food Science from the University of Strathclyde, Glasgow, U. K.; M.Phil and B.Sc (Honours) degrees in Food Science from the University of Ghana. He also holds Certificates in Food Composition Database Analysis from the University of Pretoria, Pretoria, South Africa and International Food Laws and Regulations from the Michigan State University, East Lansing, Michigan, USA. In addition, he holds a combined Certificate in Information Technology (IT) in Nutrition from the Swedish University of Agricultural Science, Uppsala, Sweden and the Peridiniya University, Peridiniya, Sri Lanka, and also Certificates in Food Quality Management Systems in the Food Industry (ISO 9001 Standards) and Food Safety Management Systems (ISO 22000 Standards) from the International Agricultural Centre of Wageningen University, Wageningen, the Netherlands. He is also a trained and a Licensed Food Auditor by the World Food Safety Organization, U. K.
He has vast relevant experience in Food Science and Technology, International Food Laws and Regulations, and School Feeding Programmes. He is a member of several professional bodies and has authored and co-authored 170 publications (including 80 peer-reviewed journal publications, 4 books, 4 book chapters, 2 encyclopaedia chapters and 80 conferences presentations with published abstracts) in Food Science and Technology, Food and Nutrition Security, and School Feeding Programmes. He is the author of four books including - Chocolate Science and Technology by Wiley-Blackwell, UK; Cocoa Production and Processing Technology by CRC Press, USA; Canning Technology – Principles and Applications by Nova Press, USA and Palm Oil Processing Technology by Scholars Press, Germany. In the pursuance of his duties as a Food Technologist, he has travelled to thirty-five (35) countries across the globe where he has gained high international recognition in his work.
He is a Member of Board of Directors of the Global Child Nutrition Foundation (GCNF) in Washington, USA; the Executive Secretary for the African Network for School Feeding Programmes (ANSFEP); the Honorary Secretary for Society on Information Technology for the Advancement of Nutrition in Africa (ITANA) and the General Secretary to the Ghana Institute of Food Science and Technology (GIFoST). He is a Technical Advisor in Food Science and Technology to the International Foundation for Science (IFS) and Consultant Science Skills Trainer to the African Women in Agricultural Research and Development (AWARD). He also serves as Member of Editorial Boards and reviewer for several international journals. He has vast experience in Food Technology, and translates his research findings through process engineering and product development into industrial productions towards the achievement of the UN Millennium Development Goals (MDGs) mainly on food and nutrition security, and sustainable agricultural development. He is happily married to Ellen and they are blessed with three children, Nana Afra, Maame Agyeiwaa and Kwabena Ohene-Afoakwa (Jnr.).
Email: e_afoakwa@yahoo.com
Emmanuel has been a great supporter of and reviewer for AJFAND since inception about 12 years ago. We wish you great success in your future endevours Prof. Afoakwa. Ed. AJFAND.
---
Mrs. Joan Jelimo Saina

I have a Masters in Applied Human Nutrition from the University of Nairobi. A Post Graduate Diploma in Education (PGDE) from Kenyatta University and a Bachelor of Arts (Home Economics, Economics and Sociology) degree from Maharshi Dhayanand Saraswathi University India (Ajmer, Rajasthan State)
I am a Senior Lecturer and Head of Hospitality Department at Kiambu institute of Science and Technology (KIST). Before joining KIST I taught at Machakos Technical Training Institute (MTTI) for 12years in Food and Beverage Department. I lecture in different courses namely nutrition, food production theory and practice and trade research projects. I organize students for group discussions and facilitate group presentations. Supervising students during project writing and field attachment are part of the responsibilities.
I have had the opportunity to present my research findings in both local and international conferences where I had a chance to interact with other scholars in the same and other professions as indicated below;
I participated at National Campaign Against Drug Abuse National Conference which was held at Kasarani gymnasium on 10th to13th June 2013 by presenting a paper: Alcohol and Drug Abuse Status in TVET Institutions (A case study of Kiambu Institute of Science and Technology)
I participated in conference in South Africa on Scaling up Nutrition in Africa from 1st to 4th October 2012 by presenting a paper. Impact of Household Heads' Alcohol Consumption on Dietary Diversity and Morbidity in Children Under Five Years of Age in Nandi County, Kenya.
I participated in the 3rd RVTTI Annual Conference on Advances and Challenges in Realization of Millennium Development Goals which was held at Rift Valley Technical Training Institute (RVTTI) –Eldoret, from 4th -5thJune 2012 by presenting a paper on: Impact of Household Heads' Alcohol Consumption on Dietary Diversity and Morbidity in Children Under Five Years of Age in Nandi County, Kenya.
I participated in a National Campaign against Drug Abuse National Conference which was held at Kenya Institute of Administration (KIA) Nairobi-Kenya from 25th to 27th January 2012 by presenting a paper on: Impact of Household Heads' Alcohol Consumption on the Nutritional Status of Children under Five Years of Age in Nandi County, Kenya.
I have research publications in peer reviewed Journals (Kenya Journal of Technical and Vocational Education and Training (KJ-TVET) ISSN 2227-5088). Impact of alcohol consumption of household heads on dietary diversity and morbidity in children below five years of age in Nandi County.
(JTSED) Journal, Impact of household heads' alcohol consumption on the nutritional status of children under five years of age in Nandi County, Kenya

I have been a reviewer for African Journal of Food Agriculture Nutrition and Development (AJFAND) for about three years now and I have really learned a lot and appreciate the opportunity granted. Live long AJFAND.
Email: jojesanya@yahoo.com
We value Joan's support in reviewing articles for AJFAND, a function she takes very seriously; thank you Joan for your tireless contribution to our work. Ed. AJFAND.
---
Bolanle Aishat Akinwande - My experience as an AWARD fellow

Position: Associate Professor and Acting Head, Department of Food Science and Engineering

Institution: Ladoke Akintola University of Technology, Ogbomoso, Nigeria

Address: Department of Food Science and Engineering, Faculty of Engineering and Technology, Ladoke Akintola University of Technology, PMB 4000, Ogbomoso, Nigeria
Email: baishng@yahoo.com; baakinwande@lautech.edu.ng

2011 AWARD fellow; 2014 AWARD mentor
Bolanle Akinwande is a lecturer in the Department of Food Science and Engineering, LAUTECH and a member of the Institute of Food Technologists. She lectures and supervises research work of university students from B.Sc. to Ph.D. level, with passion to address issues relating to access to healthy foods by rural poor. Her research focus is to solve the problems of nutritional deficiencies and poverty trap of the smallholder farmers through enhancement of utilization of under cultivated and neglected local crops that provide health benefits beyond basic nutrition.
Bolanle Akinwande got into academics as a profession in 2001. Got fellowship to do PhD at International Institute of Tropical Agriculture (IITA) Ibadan, Nigeria in 2002 and finished in 2005. She had good training under the supervision of Dr. Robert Asiedu. She felt something missing from within after the PhD program, even though she was able to make meaningful contributions to educational advancements of the university students, she wished she could be able to succeed with international competitions.
Filling the AWARD form in early 2011 changed her research psyche and made her to realize the need for research focus. Succeeding as an AWARD fellow changed the ball game entirely. She had ever longed to be able to write a grant winning proposal. AWARD science writing course was of great assistance in filling the missing link. Opportunities that came thereafter were fully maximized and she has been able to succeed with her long time desire of winning grants. In addition to that, succeeding with international competition became easier unlike her pre-AWARD fellowship experience. The most recent is the highly competitive applications for Training on Internal Quality Assurance in Anglophone West Africa for 2014-2016 that she won for her university. The training is part of the DIES programme (Dialogue on Innovative Higher Education Strategies) which is jointly coordinated by the DAAD and HRK and aims at supporting higher education management in developing countries. This opportunity will surely advance the course of ratings for her institution at both national and global levels. She has so much passion for mentoring and has been able to mentor other female scientists to become AWARD fellows.
Several people have in-built potentials which die within them. AWARD fellowship was a strong factor that made it possible for her to exhibit her potentials to be successful till date. The best that can happen to any African female agricultural researcher, according to her, is to become an AWARD fellow.
We are happy to carry Bolanle's short profile here in AJFAND. I first met her in August this year in Montreal at the IUFoST Congress and was impressed by her energy and enthusiasm. She was mentored in 2011 by AWARD and is now an AWARD mentor in 2014. She has also accepted to serve as a reviewer for AJFAND. Ed. AJFAND.