Profile
Dr. Dorothy Anima Effa
Dr. Effa's academic background includes PhD in Public Policy, master's degree in Agricultural and Extension Education from the University of Arkansas, USA and bachelor's degree from University of Cape Coast, Ghana. She is an adjunct lecturer at Ghana Institute of Management and Public Administration (GIMPA). Where she has taught variety of courses which focus on development management. Her research interest is microfinance and conservation easement. She held several senior management positions at Ministry of Food and Agriculture (MoFA), Ghana. Currently she is the Head of Policy Analysis Unit at Policy Planning and Budget Directorate of MoFA . She is an experienced Policy Analyst. Email: daeffa@gmail.com
Dr. Effa was a Winrock International Fellow. We truly value Dr Effa's support as a timely and effective reviewer. Ed. AJFAND
---
Dr. Geremew Bultosa
Geremew Bultosa earned Ph.D degree in Food Science from the University of Pretoria, Republic of South Africa (2000-2003); MSc in Chemistry (Applied Science of Materials) from Dar-es-Salaam University, Tanzania (1989-1993); BSc in Chemistry from Addis Ababa University, Ethiopia (1983-1987) and certificate in Food Technology (Hebrew University, Jerusalem, 1996). He is currently working as an Associate Professor of Food Science/Food Chemist at the Department of Food Science and Technology (FST), Botswana University of Agriculture and Natural Resources (BUAN), the then called Botswana College of Agriculture, Botswana. He is serving as Head of the Department since August 2012. Prior to joining BUAN in May 2012, he was Associate Professor at Haramaya University, Ethiopia and had also served there as Head of the Department of Food Science and Postharvest Technology (2008-2012).
Prof G. Bultosa was awarded research grants from different sources: two times from International Foundation for Science; National Agriculture Research Fund on Functional Foods; and from world bank for Development of Center for Research on Grain Quality, Processing and Technology Transfer (CRGQPTT) through which he supported the establishment of vibrant postgraduate programme in his previous University that benefitted students in the form of research grants and facilities establishment.
Professor G. Bultosa has recruited several students at postgraduate levels and to this date has supervised as major or co-supervisor 53 MSc and three PhD Theses works toward successful completion. Most of his graduates are currently serving higher education institutes, agro-processing industry and other food sectors. He has research experts in the area of Food Science/Food Chemistry, Grain Science and Technology, Postharvest handling, Functional Foods, Starches, Food Nutrition, Weaning Foods Development and Value Additions. He has published several scientific publications in reputable peer reviewed national and international journals, training modules, articles in authoritative reference books and mentored dozens of his follower in his area of expertise. G. Bultosa has attended a number of conferences and presented plenary lectures on topical issues such as on agricultural product value-addition, postharvest handling, starches, indigenous foods and functional foods. He has been serving as peer review for a number of national, regional and international journals. His professional engagement as educator, researcher, and leadership services are significant.
Current contact address Department of Food Science and Technology, Botswana University of Agriculture and Natural Resources, Private Bag 0027, Gaborone, Botswana; E-mail: gbultosa@bca.bw OR BGgeremew_Bultosa@yahoo.com OR geremewbultosa@gmail.com
Prof G. Bultosa is a valued reviewer who is always timely and thorough. Ed. AJFAND
Some recent publications
Bultosa, G. 2016. Teff: Overview. In: Wrigley, C. W., Corke, H., Seetharaman, K. and Faubion, J. (Eds.). Encyclopedia of Food Grains, 2nd ed., Elsevier Ltd., Oxford, UK, pp.209-220
Bultosa, G. 2016. Functional Foods: Overview. In: Wrigley, C. W., Corke, H., Seetharaman, K. and Faubion, J. (Eds.). Encyclopedia of Food Grains, 2nd ed., Elsevier Ltd., Oxford, UK, pp.1-10
Bultosa, G. 2016. Functional Foods: Dietary Fibers, Prebiotics, Probiotics, and Synbiotics. In: Wrigley, C. W., Corke, H., Seetharaman, K. and Faubion, J. (Eds.). Encyclopedia of Food Grains, 2nd ed., Elsevier Ltd., Oxford, UK, pp.11-16
Kiros, E., Seifu, E., Bultosa, G. and Solomon, W.K. 2016. Effect of carrot juice and stabilizer on the physicochemical and microbiological properties of yoghurt. LWT - Food Science and Technology, 69:191-196
Befikadu, D., Sori, W., Abera, S., Bultosa, G. and Madhav, R.S. 2015. Quality of grain maize stored in Gombisa and Sacks in selected districts of Jimma Zone, Ethiopia. Science, Technology and Arts Research Journal, 4 (3): 26-31
Gebretsadikan, T.M., Bultosa, G., Forsido, S.F. and Astatkie, T. 2015. Nutritional quality and acceptability of sweet potato-soybean-moringa composite porridge. Nutrition & Food Science, 45 (6): 845-858
Neme, K., Bultosa, G. and Bussa, N. 2015. Nutrient and functional properties of composite flours processed from pre-gelatinized barley, sprouted faba bean and carrot flours. International Journal of Food Science and Technology, 50: 2375-2382
---
Dr. Kate Bagorogoza
A Senior Scientist at AdvancePierre™ Foods, a manufacturer and distributor of sandwiches, bread and center-of-the plate proteins throughout the United States, Canada and South America. Based at the Company's Innovation Center in Cincinnati, Ohio, USA, she develops bread formulations, scales them up for manufacture and is deeply involved in trouble shooting for the company bakeries. A lot of her work also involves test designing, sensory analysis and shelf life studies. In 2013, Kate patented a process for preventing discoloration in egg sandwiches built on whole wheat breads.
Kate holds a PHD in Food Science and a Master's degree in Food and Nutrition from Kansas State University, Kansas, plus a Bachelor's degree in Agricultural Engineering from Makerere University, Kampala, Uganda.
In 2006, she worked at Emerald Performance Materials as a food color chemist where her major contribution was to the development of a patentable, food grade, pigment-based ink for ink-jet labelling of food. In 2002, Kate worked as a Research Scientist for Sara Lee Foods, developing meat products and meals for scale up and manufacture. In 2000, she worked as a post-doctoral research fellow at the Grain Science department of Kansas State University investigating the role of di-tyrosine bonds in the functionality of gluten and its effects on wheat bread characteristics. She also spent some time investigating the character and activity of phytase and polyphenol oxidase enzymes in wheat. Email: bago_5@fuse.net
We value Dr Bagorogoza's contribution to the journal as an effective and timely reviewer. Ed. AJFAND.
A few of the publications authored/co-authored:
Bagorogoza, K., Bowers, J. A. and Okot-Kotber M. 2001. The Effects of irradiation and modified atmosphere packaging on the quality of intact chill-stored turkey breast. J. of Food Sci. 66 (2) 367-372.
Tilley K., Benjamin R. and Bagorogoza K., Prakash O. and Okot-Kotber M, 2001. Tyrosine crosslinks: The molecular basis of gluten structure and function. Journal of Agricultural and Food Chemistry 49 (5) 2627-2632.
Okot-Kotber M., Kwon-Joong Y. and Bagorogoza K. 2002. Phytase activity in extracts of bran and other milling fractions from wheat cultivars: Enhanced extractability with 𝛽-glucanase and endo-xylanase. Journal of Cereal Science, 38:307-315.

---
Prof. Gabriel Olaniran Adegoke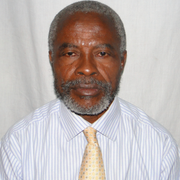 Professor Adegoke obtained his PhD degree (Veterinary Microbiology) in 1984 from the University of Ibadan, Ibadan, Nigeria and was promoted to the grade of Associate Professor (Reader) in 1996 and full professor in October 1,1999 in the Department of Food Technology, University of Ibadan, Nigeria. Professor Adegoke has successfully supervised 14 PhD students and has over 100 papers in peer-reviewed journals with reasonable impact factors. In 2010, Professor Adegoke was appointed Chairman, Committee for the Review of Nigeria's Food Safety Policy, Federal Ministry of Health, Abuja, Nigeria. Professor Adegoke was invited as a Consultant by the World Health Organization (WHO) in 1996, 1999, 2002 and 2007 on issues relating to Healthy Food Market, acrylamine and food safety (FERG). He was on the WHO's Mission that introduced Hazard Analysis Critical Control Point (HACCP) system to Nigeria in 1996. He was nominated as an expert for FAO's JECFA meetings on food additives, contaminants and natural toxicants (2012-2016).
Professor Adegoke is an online reviewer for several professional journals and he is on the Editorial Board of 6 international journals with reasonable impact factors. He is the Editor-in-Chief, Current Bacteriology (USA).
Professor Adegoke's competencies are in the areas of food safety, food additives and natural toxicants.
Email: goadegoke@yahoo.com
Prof Adegoke is a valued timely and effective reviewer. Ed. AJFAND.
---
Dr. George Ooko Abong'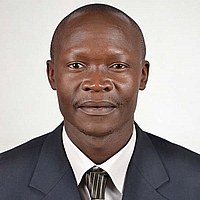 Dr. Abong' was born in 1980 and holds a Bachelors, masters and doctorate degrees in Food Science and Technology. He currently lectures at the Department of Food Science, Nutrition and Technology at the University of Nairobi, Kenya, one of the premier University in East and Central Africa. Dr. Abong has worked at the University of Nairobi for the last eight years with major roles being teaching, research, tutorials and consultancy. He is the current Chair of Food Science and Technolgoy Platform of Kenya (FoSTeP-K), a professional body in Kenya. He has been involved in several consultancies including practical training on food handling and hygiene in slaughter house and laboratory analysis/operationalization; expert/professional member in ASARECA and Kenya Bureau of Standards (Kebs) technical committee towards harmonization of the East African Standards for Cassava, sweetpotato and potato products. He has also been trained and has vast knowledge in proposal writing, e-content development and scientific writing and communication. At masters and PhD levels, he did extensive work on potato processing and how the major potato products impact on nutrition, safety and human health. He especially focused on French fries and potato crisps, major snacks in Kenyan urban centres, where he is widely published-23 peer reviewed publications and 3 book chapters. He has also worked on cassava, camel milk and meat, and in total has 27 publications in peer reviewed journals. He is currently involved in research in several areas including safe processing of potatoes and sweet potatoes, cassava, groundnuts and aflatoxin and human nutrition related issues. He is a trained food safety expert with vast knowledge in quality assurance and risk analysis from the University of Ghent, Belgium. He was a co-chair of communication working group of the Global Food Safety Partnership, an initiative being championed by the World Bank to ensure food safety worldwide for the year 2015. He also chairs technical committee of the oil and fats of the Kenya Bureau of Standards that develops safety standards in related industry. Dr. Abong' is award winner with International Union of Food Science, Nutrition and Technology (IUFoST) as a Young Food Scientist and was recently admitted to the International Academy of Food Science and Technology as an IUFoST Early Career Scientist. He is also a dedicated reviewer with several journals in areas of Food science, Agriculture and Nutrition. Email: georkoyo@yahoo.com