OBITRUARY

Notes on Dr HJ Leslie Burgess 1930-2017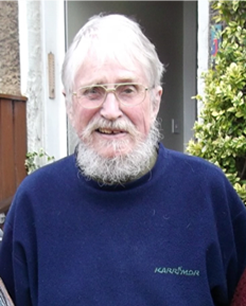 Dr Leslie Burgess graduated in medicine from St Andrews University in 1956 and then went to Tororo in Uganda as a Medical Officer. Later he moved to Kampala to run the Government Nutrition Unit and worked closely with the MRS's Infantile Malnutrition Research Unit conducting surveys into the prevalence of child malnutrition around the Uganda.
Leslie joined WHO in 1965 and was WHO Intercountry Nutrition Consultant for East and Southern Africa based first in Dar es Salaam, Tanzania and then Blantyre, Malawi.
In 1972, after gaining a Master of Science in Nutrition from Harvard University, he was appointed Regional Advisor in Nutrition for the Western Pacific Region, and in 1978 he became the first Secretary of the UN ACC Sub Committee on Nutrition based at FAO, Rome. In 1985 he retired to a cottage in the Scottish Highlands but for several years carried out consultancies for WHO in Malaysia, Nepal, the Philippines and China.
Leslie prepared many publications and reports, and co-authored the 1972 edition of 'Nutrition for Developing Countries'. He died in 2017 after a short illness, leaving a wife, Ann, three sons and four grandchildren.
Ann Burgess
The Late Leslie Burgess was husband of a good friend Ann Burgess. May his soul continue to rest in Eternal Peace. Ed. AJFAND