Profile
Dr. Judith Kimiywe

Senior lecturer, School of Health Sciences, Department of Food, Nutrition and Dietetics
Kenyatta University.

"I have a Dream" a quote from Martin Luther king
My goal as a nutritionist is to use my vast knowledge, experience and exposure to influence decisions and policies that impact on the nutrition, health and well-being of individuals and communities, both in Kenya and beyond. My passion for nutrition work was inspired by the experience I got from working with Tanzania Food and Nutrition Center (TFNC), immediately after completion of my first degree in Bachelors of Education Home Economics from Nairobi University.I had the opportunity of working on United Nation (UN) agencies sponsored nutrition programs in the communities that were socially and economically disadvantaged. That was when I realized that nutrition and health issues are key to any country's development strategies and must be addressed as such. I was privileged, therefore, to participate in and even coordinate many Policy forums that brought together key government ministries to come up with both developmental and training policies and strategies that would address nutrition and health related problems of all people.

This culminated in formulation of donor funded community-based projects. One of the key strategies employed was the creation of multidisciplinary nutrition committees from the national level all the way to the grassroots under the leadership of TFNC staff. Through this effort, sensitization workshops and seminars were held for all cadres of people on the role of nutrition and health in development. This is what now spearheaded the formulation of the government policy on Food and Nutrition, which would also include strengthening of pre-service curriculum for service providers in key sectors and also organize in-service training for those already on the job. I was involved in nutrition research, project planning and community project planning, implementation and evaluation. The findings from our fieldwork were presented to the permanent secretaries of the key government ministries. At this point is when I realized that to be more effective I needed more knowledge in nutrition. I was lucky to get an Australian scholarship in 1981 to study for a master's degree in community health and nutrition at the University of Queensland in Brisbane. While there, I undertook a field study in the Philippines under the supervision of the Nutrition Center in Manila. I had the opportunity of getting exposure to nutrition and health problems in south-east Asia, which are basically similar to those in Africa. This motivated me to participate even more in policy issues when I got back, which later led to the food and nutrition policy for Tanzania and a school feeding and health policy.
I later joined Egerton University, which specialized in agricultural sciences as a lecturer in Foods and Nutrition, where I taught undergraduate students in the department and also an introductory course in foods and nutrition to all first year students from all the disciplines of agriculture. These were students who would graduate as agricultural extension officers in various specializations and I thought an induction in nutrition would be appropriate. I was also involved in research, which helped me to participate in many workshops and conferences nationally and internationally. I later got an assistantship with Florida State University in the USA where I pursued a doctoral degree in nutrition. While there I worked both as a graduate teacher and research assistant. This again gave me the opportunity to get exposure on not just teaching skills and the curriculum used abroad, but the research provided me with the experience of nutrition and health problems of developing countries. I learned how to write winning proposals, research and data analysis skills. I was also able to participate in various workshops and conferences. I got involved in community work through the student organizations and by being a member of other nutrition organizations.
I am currently working as a senior lecturer at Kenyatta University, department of Food, Nutrition and Dietetics. Amongst my many other responsibilities apart from teaching undergraduate and postgraduate students, is the supervision of MSc. and PhD. students for our department and other departments with nutrition and health related programs such as public health, sports nutrition, early childhood education and hospitality. I am a researcher, and I have worked in collaboration with many international agencies such as UNICEF, WHO, WFP, FAO, MDG Center, ICRAF, IPGRI, TSBF-CIAT, IDRC, UNILEVER, BIDCO, WISHH-USAID and local organizations such as ROP, CCF, Help-Age Kenya, among others, as well as government ministries both as a researcher and a consultant. I am an executive member of the Kenya coalition for Nutrition Action and a patron of the Kenyatta University Nutrition Club. I like attending as many workshops and conferences as I can, possibly to gather more knowledge and update myself on current nutrition and health matters, as I network with other professionals. This has also given me the opportunity to disseminate findings from the various researches that I have been involved in. I am a member of various national committees that deal with various aspects of nutrition and health such as micronutrients, nutrition and HIV/AIDS, welfare of the elderly, school feeding and health issues and maternal and child nutrition and health.
All these experiences have brought me to the realization that, for any country to make any significant stride in development, they must first address the basic needs of their people: access to adequate food, clean water, decent shelter, education and health services. Addressing the issue of equitable access to all these key resources by all is equally important. My dream, therefore, is to provide leadership in coming up with a policy framework that would maximize on the use of available local resources in uplifting the standards of living for all people, as we work towards achieving the millennium development goals by 2015.
Institute of Applied Human Sciences and Technology, Kenyatta University, Department of Food, Nutrition and Dietetics. Nairobi, Kenya. P.O. Box 61424 - 00200 Nairobi. Email; jokimiywe@yahoo.com
---
Dr. Suresh Chandra Babu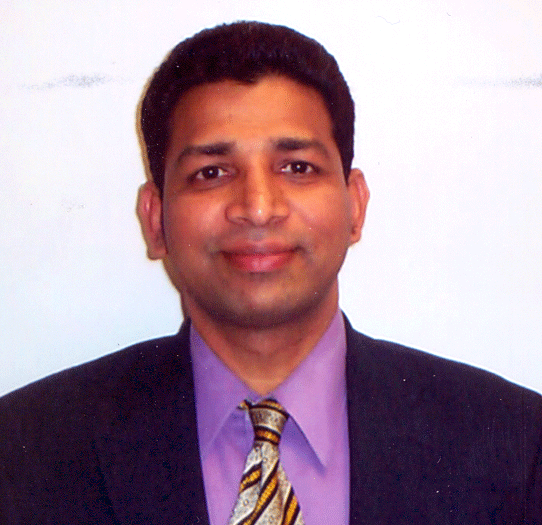 Suresh Chandra Babu believes that without adequate national capacity to design, implement and evaluate policies and programs, achieving the goals of poverty and hunger reduction will continue to be delayed. As the Program Leader for Learning and Capacity Strengthening Program at International Food Policy Research Institute (IFPRI), Washington, D.C. his current focus is strengthening national human and institutional capacity for policy research, analysis and implementation.
As a Senior Research Fellow at IFPRI, he conducts research, outreach and capacity strengthening activities in the areas of global food and nutrition security. Prior to joining IFPRI in 1992 as a Research Fellow, Dr. Babu was a Research Economist at Cornell University, Ithaca, New York. He spent many years in Southern Africa on various capacities. He was Senior Food Policy Advisor to the Malawi Ministry of Agriculture on developing a national Food and Nutrition Information System; an Evaluation Economist for the UNICEF-Malawi working on designing food and nutrition intervention programs; Coordinator of UNICEF/IFPRI food security program; and a Senior Lecturer at the University of Malawi. He currently serves as an adjunct professor of Indira Gandhi National Open University, New Delhi.
As part of his work at IFPRI, Dr. Babu currently coordinates CGIAR's program on Global Open Food and Agricultural University which brings together CGIAR centers and selected African and Asian universities to improve the quality of post-graduate level courses offered through distance and traditional approaches. Since 1997, he has coordinated IFPRI's research and outreach efforts in Central Asian countries. He served or continues to serve as a member of scientific and advisory committees of World Agricultural Forum, Southern Africa Food Policy Network, African Capacity Building Foundation, African Forest Research Network, Millennium Ecosystem Assessment, and IUCN's Commission on Ecosystem Management.
Dr. Babu received his PhD and MS degrees in Economics from Iowa State University, Ames and his MSc (agricultural economics) and BSc (agriculture) in Universities in Tamil Nadu, India. He has conducted development research for bilateral and international organizations including the Food and Agricultural Organization (FAO) of the United Nations, the World Bank, UNCTAD, UNICEF, GTZ, and USAID.
Dr. Babu has trained more than 1000 food policy analysts from Africa, Asia, and Latin America. He is author or co-author more than 80 refereed journal papers and book chapters. He is an Associate Editor of United Nations University's Food and Nutrition Bulletin, and Journal of Sustainable Development and a member of the editorial board of the African Journal of Agricultural and Resource Economics. He was on the international advisory board of African Journal of Food, Agriculture, Nutrition and Development (AJFAND) and continues to be its technical reviewer. He is the co-editor of the following recent books: Food Systems for Improved Human Nutrition: Linking Agriculture, Nutrition, and Productivity (2002, Haworth Press, New York); Economic Reforms and Food Security in South Asia (2005, Haworth Press, New York); Policy Reforms and Agriculture Development in Central Asia (Springer, Boston, 2006) and Impact of Science on African Agriculture and Food Security (CABI, 2007). These publications contain several chapters written or co-written by young professionals from developing countries mentored as part of IFPRI's capacity strengthening activities.
Suresh Chandra Babu, Program Leader for Learning and Capacity Strengthening Program, International Food Policy Research Institute IFPRI), Washington, D.C. Email: s.babu@cgiar.org