Profile
Dr. Daryl Lund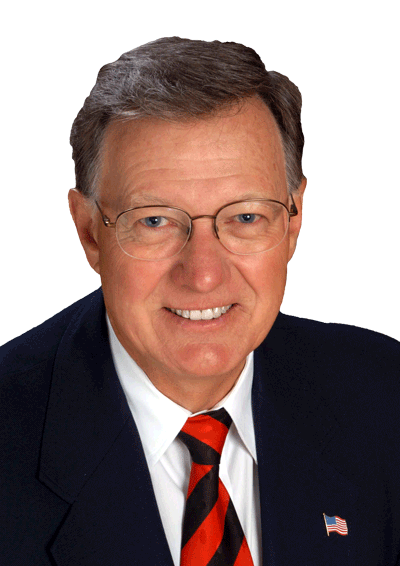 Dr. Daryl Lund, emeritus professor of food engineering at the University of Wisconsin-Madison, earned a B.S. degree in mathematics at the University of Wisconsin-Madison, and a Ph.D in food science with a minor in chemical engineering also from the University of Wisconsin. His research included fouling in heat exchangers during processing, microwave-processing of foods, and food quality kinetics. During his career, Dr. Lund has written over 200 publications in scientific journals, 25 book chapters, co-authored a major textbook in the area of simultaneous heat and mass transfer in foods, kinetics of reactions in foods, and food processing, edited 5 books, and presented over 200 presentations. He has served as a member of several Editorial and Advisory Boards. In September 2003, Dr. Lund was named one of 26 innovators in Food Engineering magazine's 75th anniversary edition.
Dr. Lund has demonstrated stellar leadership in a variety of roles, serving as Department Chair for the Departments of Food Science at the University of Wisconsin-Madison (1984-87) and Rutgers University (1988-89); Dean of the Colleges of Agriculture and Natural Resources at Rutgers University (1989-95), and Agricultural and Life Sciences at Cornell University (1995-2000). While serving as Dean at Rutgers, Dr. Lund streamlined administrative services, initiated a review of the undergraduate curriculum, and initiated long-range planning for the New Jersey Agricultural Experiment Station. While at Cornell, he initiated long-range planning that helped the college survive a 20% reduction in staffing, increased state support of the New York State Agricultural Experiment Station, initiated a review of undergraduate curriculum that led to major changes within the organization, initiated support of distance learning, and initiated significant investment in genomics. In 2001, Dr. Lund was named Executive Director of the North Central Regional Association of State Agriculture Experiment Stations Directors acting as a facilitator of interstate collaborations in research and greater integration between research and extension in a twelve state area.
Dr. Lund held various leadership positions within the Institute of Food Technologists (IFT), including President in 1990-1991 and editor-in-chief of the IFT's peer-reviewed journals (Journal of Food Science, Journal of Food Science Education, and  Comprehensive Reviews in Food Science and Technology)since 2003 up to the present. Currently, he is President-elect of the International Academy of Food Science and Technology (IAFoST 2008-2010). Dr. Lund is a recipient of numerous local and international awards. His most prestigious awards include the Institute of Food Technologists (IFT) - Fellow (1980), International Award (1995), Carl R. Fellers Award (2003), and in 2009, Dr. Lund was honored as the recipient of the Nicholas Appert Award, IFT's highest honor given annually to an IFT member for preeminence in and contributions to the field of food science and technology. He was awarded the American Society of Agricultural Engineers (IAFIS-FPEI) Food Engineering Award (1987) and was distinguished as Fellow of the International Academy of Food Science and Technology (IAFoST Charter member: 1999). After 40 years of service to the university, Dr. Lund was recognized by the University of Wisconsin-Madison College of Agricultural and Life Sciences on August 10, 2006 for creating the chaired professorship in the Department of Food Science and the Food Science Excellence Fund. In 2006, he received the Ohio State University Food Science Harris Award.
Dr Lund is a dedicated and highly valued reviewer for AJFAND. Ed. AJFAND
---
Dr. Kennedy Kwasi Addo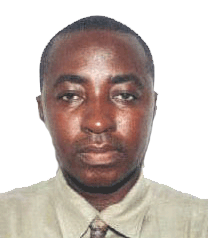 Dr. Kwasi Addo holds a Doctor of Veterinary Medicine (DVM) in General Veterinary Medicine from the University of Veterinary Medicine, Kosice, Czechoslovakia and Doctor of Philosophy (PhD) in Veterinary Public Health from the same University. He also holds a Post-Doctorate Diploma in Tuberculosis Control & Epidemiology from the Research Institute of Tuberculosis, Japan Anti-Tuberculosis Association, Tokyo, Japan.
Dr. Addo is currently a Senior Research Fellow and Head of the Bacteriology Department, Noguchi Memorial Institute for Medical Research, University of Ghana, Legon, Accra, Ghana. Dr. Addo is also a Lecturer in Medical Microbiology at the University of Ghana Medical School and University of Ghana School of Nursing. He is also an External Examiner in Medical Microbiology, Graduate Studies, Kwame Nkrumah University of Science and Technology, Kumasi, Ghana.
Dr. Addo is in charge of tuberculosis laboratories in Ghana and he has helped set up Quality Assurance System in TB diagnosis in the country since 2003. He is also World Health Organization (WHO) TB Laboratory Consultant and in 2009 he supported review of National TB Control Programmes in Namibia and Botswana and acted as Facilitator on Training Workshop on Laboratory-Based Assessment and Surveillance of Drug Resistant Tuberculosis for 15 African Countries in Kigali, Rwanda.
Dr. Addo is a member of various University of Ghana Committees and Boards. Nationally he is a Member of National Tuberculosis Advisory Board, National Advisory Experts Committee on Management of MDR/XDR-TB, National TB/HIV Collaborative Committee and TB Technical Task Team, Country Coordinating Mechanism (CCM) Global Fund to Fight HIV/AIDS, TB and Malaria. Internationally he is a Member of Africa Network on Bovine Tuberculosis, WHO Temporary Advisor on Laboratory Twinning Initiative, WHO Temporary Advisor on Public-Private Mix for TB DOTS Expansion and Member Editorial Board, Journal of Infection in Developing Countries.
His research interests are in mycobacterial infections, bacterial sexually transmitted infections, bacterial zoonotic diseases and microbiological quality of food and water. He has wide range of publication in these areas.
Dr. Addo is a reviewer of Ghana Medical Journal, African Journal of Science and Technology, Legon Journal of Science, International Journal of Infection in Developing Countries, Ghana Journal of Allied Health Sciences and the esteemed African Journal of Food Agriculture Nutrition and Development.
He can be reached on e-mail: kaddo@noguchi.mimcom.org
Dr Addo is a dedicated, committed and timely reviewer for AJFAND.His support is highly appreciated.
Ed. AJFAND